Email
Facebook
Pinterest
Twitter
Colombia Team Knocks out 3 Peaks!
Spec­tac­u­lar Cocuy Range. AWT photo
(All pho­tos from pre­vi­ous expeditions)
The first Moun­tain Mad­ness team in Colom­bia since our recon trip last year have near­ly com­plet­ed their adven­ture, and with great suc­cess! The team was excit­ed and lucky enough to have excel­lent sun­ny weath­er on the major­i­ty of the the trip.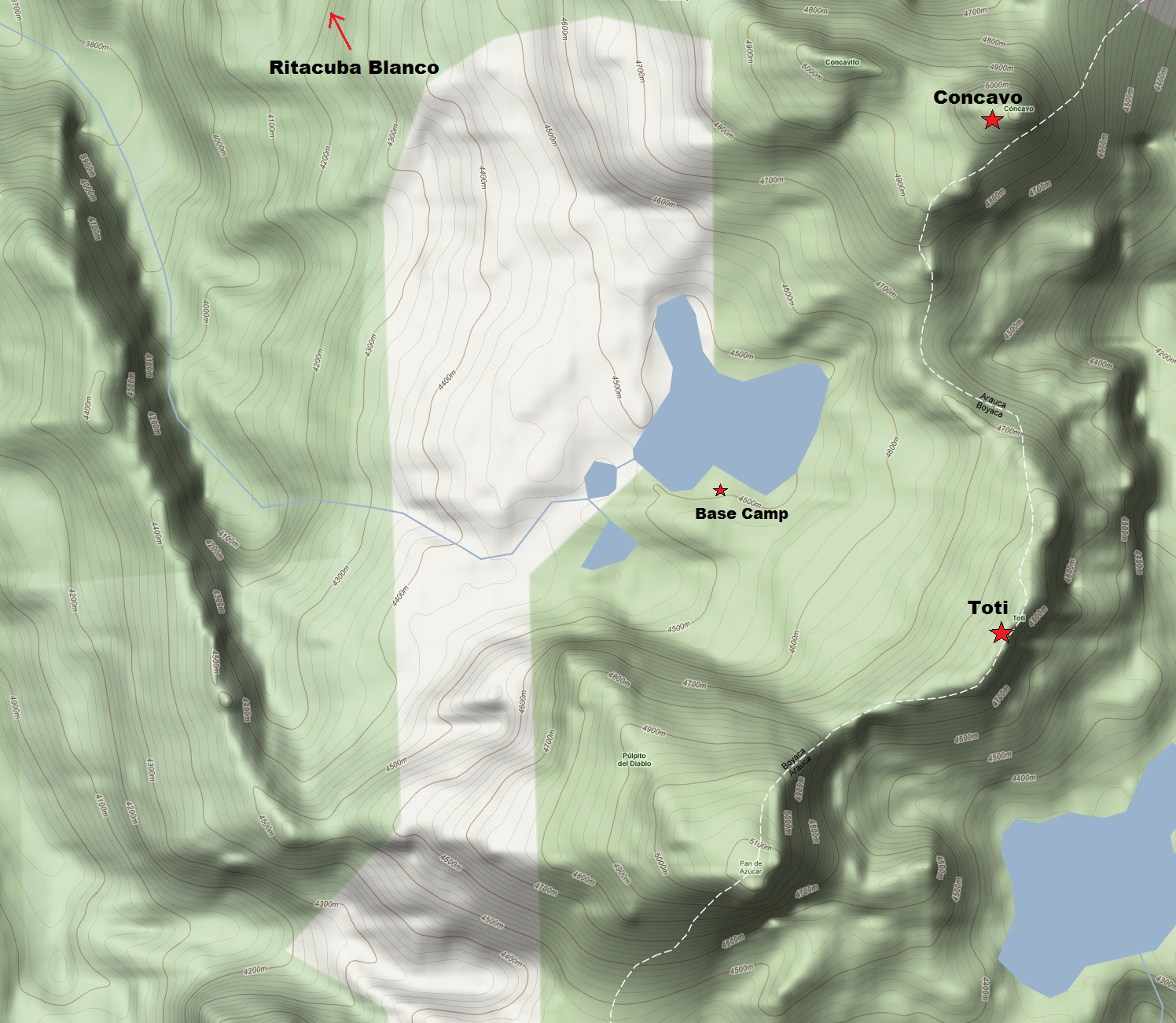 A map of the team's success!
All in all, the group climbed three peaks of 5000+ meters and 2 accli­ma­tion peaks. Last week, the group reached the sum­mit of Con­ca­vo Peak (5200 meters) and Toti (5016 meters). Con­di­tions were a lit­tle rough with high wind speed this morn­ing, but every­one made it to the sum­mit of Ritacu­ba Blan­co (5410 meters), the high­est peak in the Cocuy moun­tain range. The spir­its among the team were high the entire trip, and who could blame them with such spec­tac­u­lar land­scapes sur­round­ing them!
View from Con­ca­vo Peak. AWT photo
The team is back in the lit­tle vil­lage of Cocuy, get­ting ready for their jour­ney home. We can't wait to hear more sto­ries! Next group will be get­ting their chance Jan­u­ary 8th. There's still time to join!
Ritacu­ba Blan­co. AWT photo